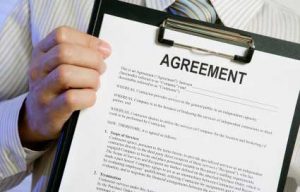 In the past, in many states, a restraint on the practice of a trade or occupation, even as applied to a former employee, was deemed to be valid if it was "reasonable". However, California long ago rejected the so-called 'rule of reasonableness' when it enacted Civil Code sections 1673 through 1675, the predecessor sections to Business and Professions Code sections 16600 through 16602.  These legislative enactments 'settled public policy in favor of open competition, and rejected the common law rule of reasonableness, and today in California, covenants not to compete are void, subject to several exceptions. . . Edwards v. Arthur Andersen LLP (2008). Section 16600 provides, "Except as provided in this chapter, every contract by which anyone is restrained from engaging in a lawful profession, trade, or business of any kind is to that extent void." Thus, unless a contractual restraint falls into one of section 16600's three statutory exceptions (§§ 16601 [sale of goodwill or interest in a business], 16602 [dissolution of a partnership], or 16602.5 [dissolution or sale of limited liability company]), it ostensibly is void. Dowell v. Biosense Webster, Inc. (2009). The Dowell case also noted that California does not follow the Ninth Circuit's exception for "narrow restraints" on practicing a profession.
Section 16600 expresses California's strong public policy of protecting the right of its citizens to pursue any lawful employment and enterprise of their choice. Advanced Bionics Corp. v. Medtronic, Inc. California courts have consistently affirmed that section 16600 evinces a settled legislative policy in favor of open competition and employee mobility. The interests of the employee in his own mobility and betterment are deemed paramount to the competitive business interests of the employers, where neither the employee nor his new employer has committed any illegal act accompanying the employment change. Diodes, Inc. v. Franzen (1968).
Thus, the typical language contained in employee non-solicitation agreements that states as shown in the example below is invalid: "for a period of at least one year after termination of employment with company x, the employee is prohibited from directly or indirectly solicitating, recruiting or causing others to solicit or induce any employee of company x to switch and work elsewhere…"
Thus, in recently decided AMN Healthcare Inc. v AYA Healthcare Services, Inc., (2018), the California Court of Appeal affirmed the dismissal of a case where one party claimed violation of non-solicitation agreement. The court, finding the agreement to be invalid and unenforceable, dismissed this claim along with related claims for breach of contract, intentional interference with business relationship, misappropriation of trade secrets and other related claims.
The practical dilemma that an employee could be facing is whether he should refuse to sign a non-solicitation agreement if presented with the same at the time of being hired. Since, this agreement would be invalid and unenforceable, a more "safe" way to proceed would be signing it so as to avoid any unnecessary frictions with the employer, which may include retraction of an employment offer, since fighting over this is pointless because that agreement would have no force anyway. At the same time, employers should also be aware of the fact that these types of limiting agreements are not enforceable, and bringing claims against any employee  for violation of those types of agreements will be waste of money and other resources in the absence of the circumstances that would make the agreement fall into one of the above-mentioned exceptions.