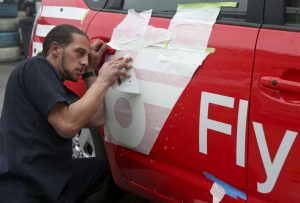 Misclassifying an employee as an independent contractor is an easier mistake to make than many employers believe. The recent case Linton v DeSoto Cab Company, Inc., illustrates this very well. In that case, the first appellate district found that the plaintiff cab-driver was an employee despite having lots of control over how he performed his work, and despite signing the agreement expressing stating that there was no employment relationship of any kind between DeSoto and their drivers. There are a few key, critical, and often overlooked points in the court's analysis in that case:
First, the court noted that strong evidence of employment relationship exist, when the company reserves the right to discharge at will, without cause. This means that if an "independent contractor" agreement contains language that states in so many words that the so-called contractor can be terminated at any time, for any reason or no reason, a strong presumption of employment will arise. Thus, employers who want to avoid this misclassification issue are advised to make sure that their independent contractor agreements do not contain this at-will language. Of course, not having that language has its downsides and every business should consider the unique and specific circumstances of their workforce needs before deciding whether to include the at-will language or not.
Secondly, the court noted that "liability to discharge for disobedience or misconduct is a strong evidence of control." This means that if there is a policy that states that a "contractor" can be terminated for not following management's directives or for some type of violation, this also creates a strong presumption of employment relationship between the parties. This presumption is especially strong if a "contractor" has no opportunity to dispute allegations against him before being terminated.
Because unlike in most other cases, the burden of proof of establishing an independent contractor relationship is on the employer, companies lose cases where a worker's status is a class call more often than not. See here the full text of the Linton case.