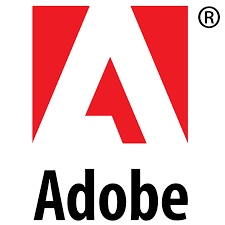 On Monday, Adobe Systems became the latest tech giant to sweeten its parental leave policy for its employees. The San Jose-based company is now offering new moms 26 weeks of paid time off through a combination of medical and parental leave. This is up from the nine weeks leave with 100% pay it previously guaranteed.
The policy update provides for 10 weeks of medical leave for surgery, childbirth, or a medical emergency—up from seven weeks—and 16 weeks of paternal leave that's available to any primary caregiver who becomes a parent through childbirth, surrogacy, adoption, or foster care. Fathers who aren't the primary caregivers have access to four weeks of paid paternal leave—up from the two weeks they received before.
This move to expend leave policy for new parents comes one week after Netflix announced its own groundbreaking parental leave policy, which gives new moms and dads unlimited time off in the year following the birth or adoption of a child. Microsoft followed this trend by announcing a new 20-week leave offering for new mothers.
The generous leave policies are no doubt a privilege for employees of companies with plenty of resources that are competing over scarce talent. In explaining their new benefits packages, both Netflix and Adobe cited employee retention as a factor. Clearly, the new parents will be benefiting from the strong economy that makes employers think hard about what they can and should do to keep their employees as opposed having them switch to a different employer-competitor.
"Our employees are our intellectual property and our future," Donna Morris, senior vice president of people and places at Adobe, said in a blog post on Monday. "The investment is unquestionably worth it." "We want employees to have the flexibility and confidence to balance the needs of their growing families without worrying about work or finances," Tawni Cranz, chief talent officer at Netflix, wrote in a blog post of August 4.
Adobe's expanded child leave policy comes after the company eliminated its traditional performance review practice, because the process was causing some of its best people to leave. Morris says that Abode's tweaks to its internal practices are aimed at "trying to be a company that's progressive with a great employee experience." It's about attempting to stand out in a "crowded and competitive environment," she says.