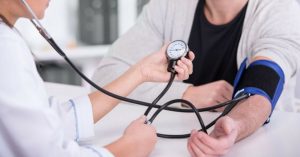 The California Court of Appeal has recently issued a decision in the Ross v County of Riverside case, which is quite helpful to those employees who take time off to be tested for a serious illness, whether they end up being actually diagnosed with it or not. The court took a very analytical approach to analyzing that cases' scenario, arriving to a conclusion that employees tho take time off for medical appointment to determine whether they have certain illness should be treated as if they had a protected disability a workplace.
The court noted as follows: A physical disability under the FEHA includes any physical impairment that affects the neurological or immunological systems and limits a major life activity. (Gov. Code, § 12926, subd. (m)(1).) A physical disability "limits a major life activity if it makes the achievement of the major life activity difficult." (Gov. Code, § 12926, subd. (m)(1)(B)(ii); Cal. Code Regs., tit. 2, § 11065, subd. (l)(3).) " W]orking is a major life activity, regardless of whether the actual or perceived working limitation implicates a particular employment or a class or broad 19 range of employments." (Gov. Code, § 12926.1, subd. (c), § 12926, subd. (m)(1)(B)(iii); Cal. Code Regs., tit. 2, § 11065, subd. (l)(1)&(3)(D).) Repeated or extended absences from work for medical appointments constitute a limitation on the major life activity of working. Soria v. Univision Radio Los Angeles, Inc. (2016).
A physical disability may be temporary or short term (Diaz v. Federal Express Corp. (C.D. Cal, 2005) and includes not only physical impairments that are actually disabling, but also physical impairments that are potentially disabling or are perceived as disabling or potentially disabling. (Gov. Code, § 12926.1, subd. (b) ["It is the intent of the Legislature that the definitions of physical disability and mental disability be construed so that applicants and employees are protected from discrimination due to an actual or perceived physical or mental impairment that is disabling, potentially disabling, or perceived as disabling or potentially disabling"].) A physical disability is perceived as potentially disabling when an employer regards or treats an employee as having a physical impairment that has no present disabling effect but may become a disabling in the future. (Cal. Code Regs., tit. 2, § 11065, subd. (d)(6); American National Ins. Co. v. Fair Employment & Housing Com. (1982).
In Ross, the claimant provided evidence he had symptoms of and was being tested at an out-of-state clinic for a potentially disabling neurological disease or autoimmune disorder. The testing occurred over several months, requiring him to periodically take
time off work to travel to the clinic. To accommodate the testing, he first requested to be assigned to another unit, which his supervisor denied. He then requested not to receive any new cases to work on during the testing, which his supervisor also denied, but which
a higher-level supervisor granted. This was sufficient to put the employer on notice of the claimant's actual or perceived disability and trigger the employer's various obligations under the FEHA, including an obligation to accommodate and not to discriminated against the claimant because of the time he took off to attend those medical tests.
This is yet another example of how important the precise language of the law is. The word potentially in "potentially disabling" is of critical significance, underscoring the fact that FEHA disability protections may kick in even if an employee ends up ultimately not being diagnosed with the illness in question.