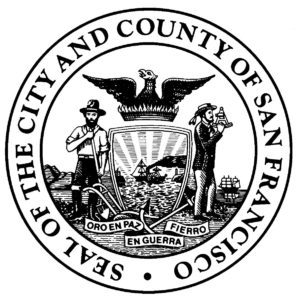 The City of San Francisco has enacted this Ordinance to limit the employers' ability to inquire into and consider an employee or applicant's criminal history in hiring and employment decisions. The goal is to help individuals with past conviction to return to work force and be productive members of society, rather than suffer the consequences of prior criminal acts after they have already been convicted / served time.  The full text of SF Fair Chance Ordinance can be found here. However, the key things to know about this Ordinance for both employers and employees are:
I. Covered Employers
This law covers all employers who employ 20 or more employees.
II. Prohibited Practices 
An employer shall not, at any time or by any means, inquire about, require disclosure of or, if such information is received, base any adverse action in whole or in part based on the applicant or employee's
      (1)    An arrest not leading to a conviction;
      (2)   Participation in or completion of a diversion or a deferral of judgment program;
      (3)   A conviction that has been judicially dismissed, expunged, voided, or invalidated.
      (4)   Any juvenile conviction or determination.
      (5)   A conviction that is more than seven years old, the date of conviction being the date of sentencing, except that this restriction shall not apply where the applicant or employee is or will be providing services to or have supervisory or disciplinary authority over a minor, a dependent adult, or a person of 65 years old or older.
      (6)   Information pertaining to an offense other than a felony or misdemeanor, such as an infraction, except in cases where the infraction is contained in the driving record, if driving i an important element of employment in question.
Employers may ask on an employment application for a written consent for a background check, so long as the application includes a clear and conspicuous statement that the employer will not itself conduct or obtain from a third party the background check until either after the first live interview with the person or after a conditional offer of employment.
III. Notice Requirements 
Employers have to post notice of this law in the office and / or at a job site, similarly to other notices (such as minimum wage notice, and other required notices).  The notice should be posted in English, Chinese, Spanish and any other language spoken by at least 5% of the employees at a job site.
Employer shall state in all job postings for positions in San Francisco that the employer will consider for employment qualified applicants with criminal history in a manner consistent with the requirements of this law.