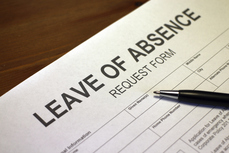 One common question employees ask is whether they can be fired while on disability leave and whether that would be legal.
The reality is that an employer can choose to fire you at any time for any reason, and nothing can physically stop them from firing you or force them to continue employing you if they don't want you around, if you are an at-will employee. Most private sector workers in California are employed at-will, and therefore this applies to them. An employer can choose to fire you even if they know it would violate the law, and then – if you decide to pursue a legal claim against them, you may choose to do so.
The more proper question is whether terminating an employee while that employee is on disability is legal. This depends on a number of factors, including (1) the reasons for that employee's termination as stated by the employer; (2) the nature of the employer's business, (3) the employee's position and job duties with the company, (4) the expected length of disability leave and other factors.
Often, there is no bright line answer of whether the termination of an employee who is on disability leave is legal. All the circumstances surrounding the termination must be considered in order to evaluate whether the employer violated the law, and a wrongful termination case can be brought against them.