Besides other federal and California workplace anti-retaliation laws available to different groups of employees, nurses and other medical professionals working at hospital, clinics, and other healthcare facilities have additional law in California that protects them from retaliation. Under section 1278.5 of California Health and Safety Code, the employers may not prohibit against any employee who complains to an employer or a governmental agency about unsafe patient care or conditions.
Unfortunately, this kind of retaliation is not uncommon. The persons in charge who are afraid that the medical safety complaints are not only directed to them but they are also in part or in whole might be their responsibility will likely make it their first priority to terminate the complaining employee or otherwise shut him up.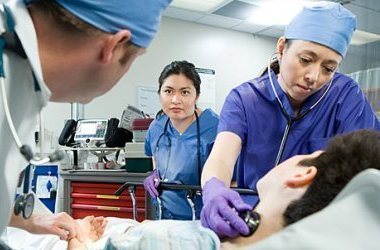 In Mendiondo v. Centinela Hospital Medical Center, 521 F.3d 1097 (2008), the employee complained about compromised patient care, including unnecessary catheterizations, refusing to use the safest drug for heart attacks because of cost reasons, and using outdated cardiac equipment, among other things. Her manager informed her outright that she should either stop complaining or she will be fired. The ninth circuit allowed the case to proceed forward after it was found to be improperly dismissed by the district court.
Thus, healthcare employees who are fired for caring about their patients and about complying with their ethical obligations should know that the above statute protects them, and while it might not force the employer who unlawfully fired them, reinstate the victim of retaliation, it gives them a strong voice in court, especially if the fact that questionable practices took place is corroborated by other existing or former employees.